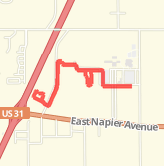 Duration
1:02:58
Calories Burned
--
09/06/2018
Activity

Walk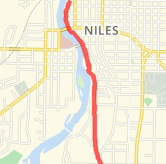 Duration
51:18
Calories Burned
--
07/15/2018
Activity

Run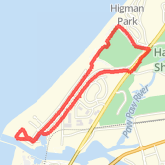 Duration
56:46
Calories Burned
--
05/15/2018
Activity

Walk
Promoting running and walking in Southwest Michigan as a means to stay active and healthy while supporting community events.
The Red Arrow Club for Endurance, Running and walking Sports (RACERS) was formally established in 2012 by a group of friends and co-workers. Our club is an affiliate member of the RRCA and through the RRCA, we are a 501(c)3 nonprofit organization. We welcome members of all abilities in the areas of Southwest Michigan surrounding Red Arrow Highway... from the southernmost communities along the Michigan / Indiana border on up to Paw Paw and every place in between. Annual individual membership is only $10 per person...Annual family/household memberships are just $20. The club currently holds group runs for runners and walkers Tuesday and Thursday. Routes include Benton Harbor (Harbor Shores / Jean Klock Park).
Gear Tracker
You haven't added any gear yet.